PREPARE A PLACE
THE FUTURE NOW is a structured plan to prepare a place for our future generation. Grace First Baptist Church is committed to ensuring that our members grow in their walk with Christ. Our goal is to construct a facility primarily for the use of our children's ministry. The building will also be equipped with classrooms, offices, and meeting spaces that will allow our church to better serve our younger members.

That the generation to come might know them, even the children which should be born; who should arise and declare them to their children - Psalm 78:6
A Message From Our Pastor
King David declared, "I will not sacrifice unto the Lord my God burnt offerings that cost me nothing." 2 Samuel 24:24. You see, King David knew that the greater the gift's value and significance to the giver, the greater its worth before the Heavenly Father.

THE FUTURE NOW initiative will allow us, the givers, an opportunity for some and a challenge for others to invest in the future of our youth; not by equal giving, but by equal sacrifice. San Antonio tops the list of fastest-growing cities in the U.S., with 66 people relocating to the city daily. Youth make up over 25% of our city's 1.5-million population.

At Grace First Baptist Church alone, our young membership has grown over 61% in the past five years. Thus, it is imperative that we begin to prepare for their future now. Enclosed you will find additional information about The Future NOW With a fiscal goal of $8 million, we are praying for 100% member participation. Your stewardship will help us to empower our youth to radically pursue what God has in store for them.

As you review the content of this campaign, please prayerfully consider how God would have you actively participate in The Future NOW as we, a church family, embark upon this spiritual journey at Grace First Baptist Church.

Regards,
Rev. Allen M. Ford, Pastor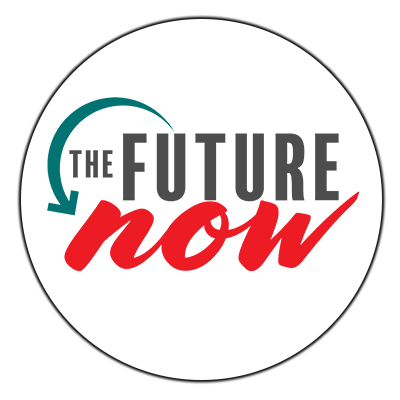 To fulfill the church's new vision, we are launching THE FUTURE NOW. This initiative is driven by the church's desire to prepare a place for the next generation. The youth today are opting out of establishing a relationship with Christ, and instead turning to alternate places for acceptance and instruction. That is why placing emphasis on building a foundation for the youth is one of the most compelling reasons to join this movement.
THE FUTURE NOW gives us the opportunity to invest in the future generations – Millennial and beyond. What we give today by way of our time, talent, treasures and testimonies will go a long way showing how much we love God and our willingness to obey His Word by loving, providing and investing in others.